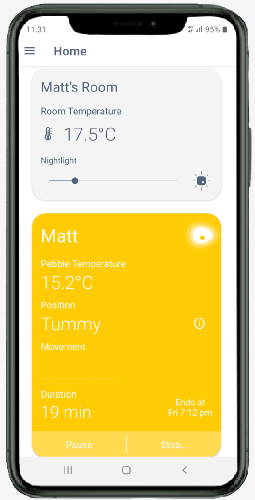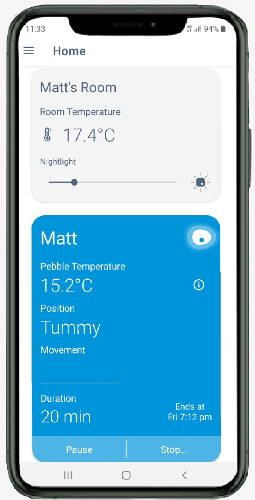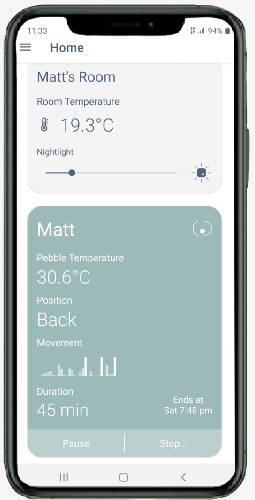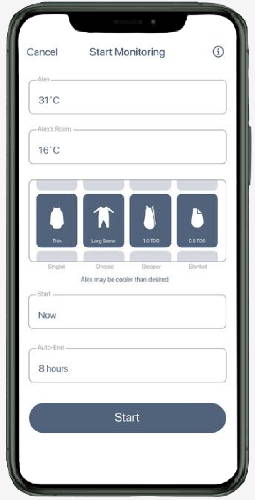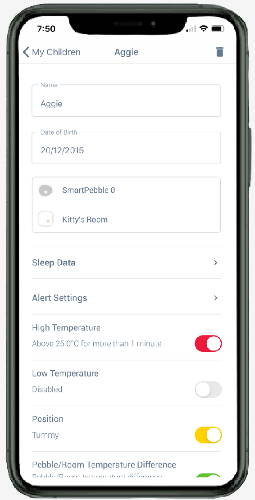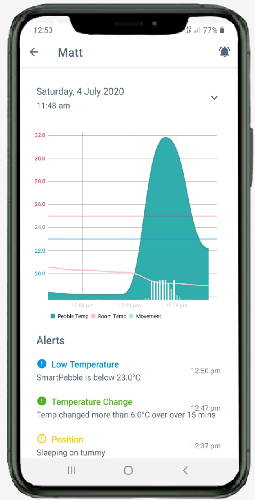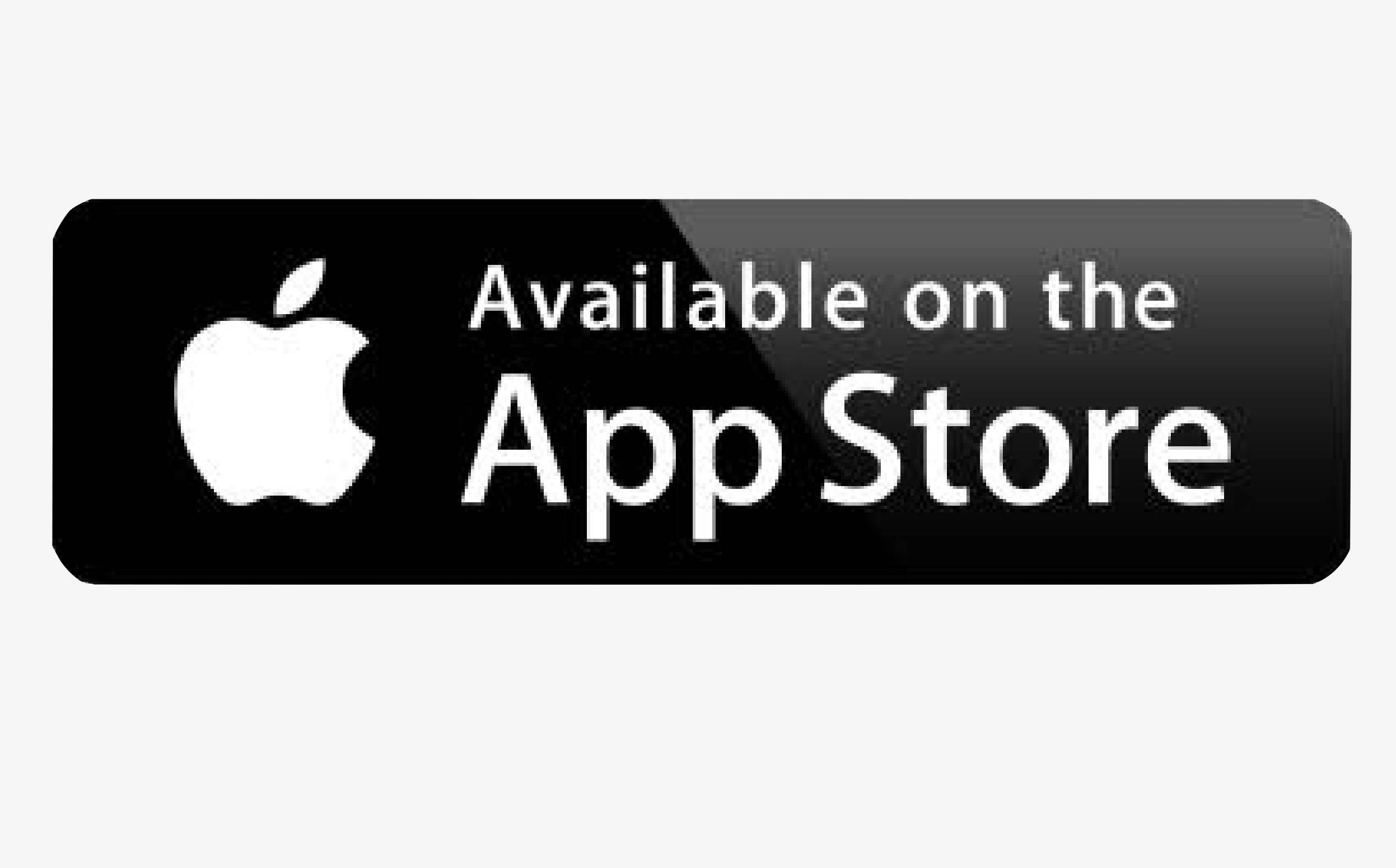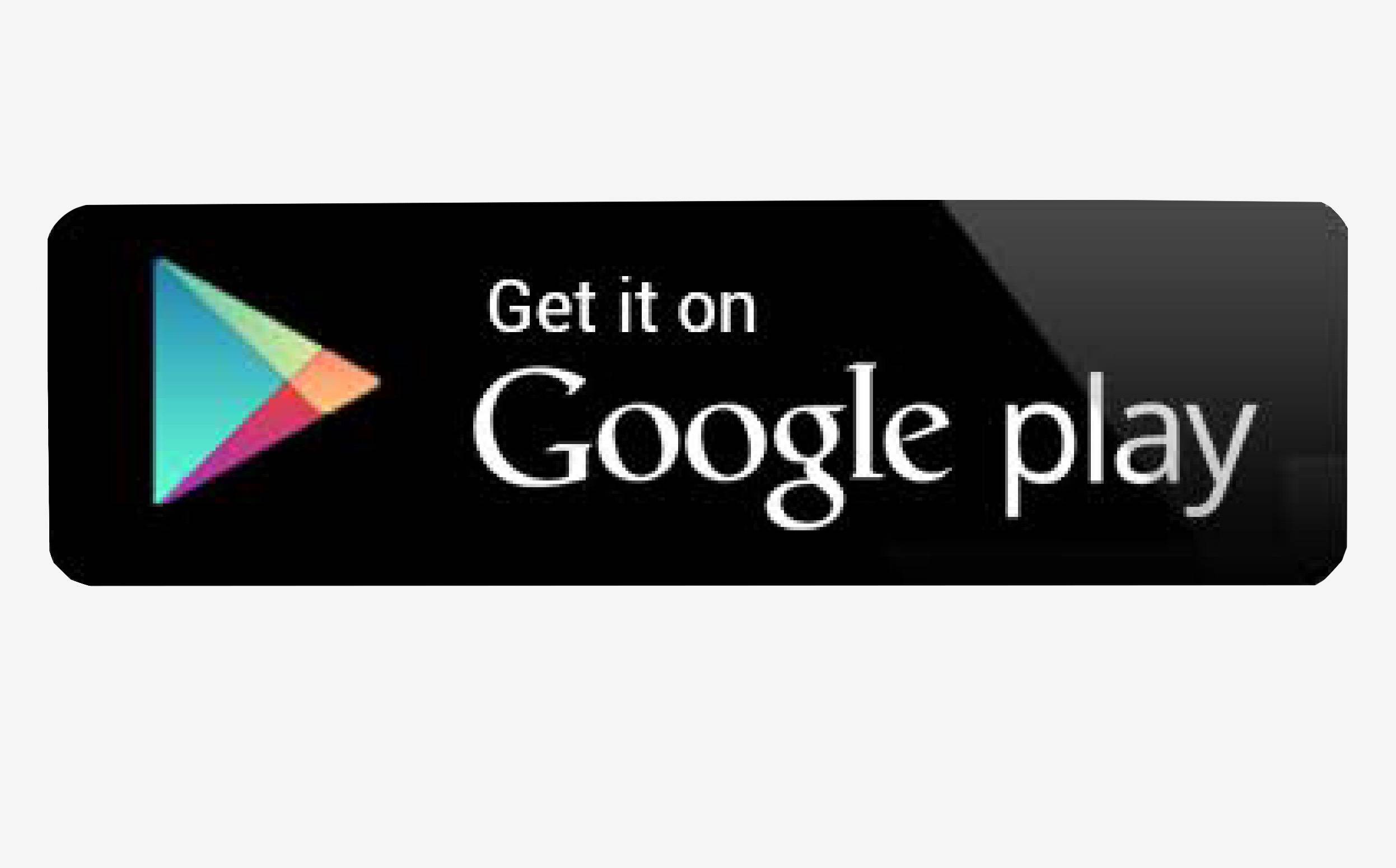 System Requirements:
iOS 12
Android 11(24)
Available for download in August 2020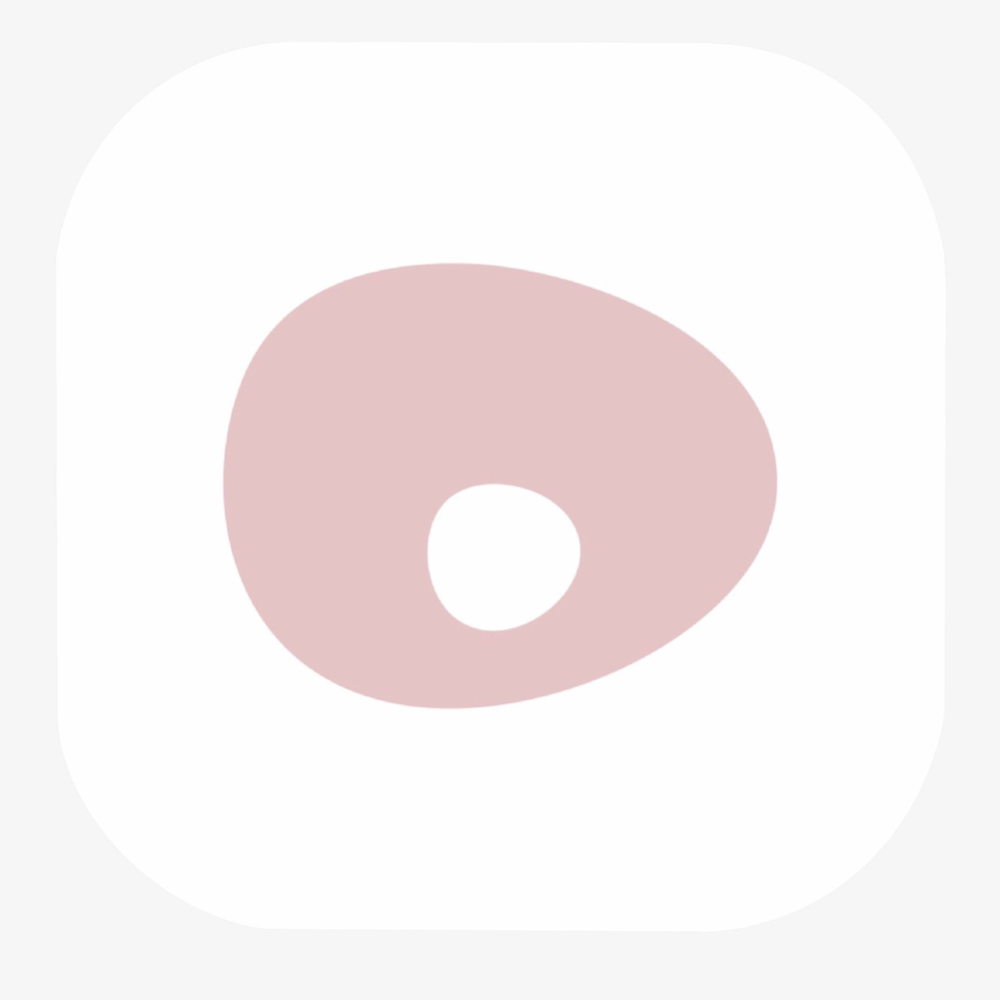 Monitor your child's sleep in real-time, no matter where you are or what you're doing
The SmartSnugg App® provides you with a simple way to remotely monitor your child's comfort and safety as they sleep. With the ability to send you alerts and notifications, you can relax knowing that their temperature, sleeping position, and movement levels are being monitored. The SmartSnugg App® is free, easy to use, and available on Android and iOS...
The SmartPebble transmits data about the temperature inside your child's sleeping bag once every second during an active sleep session.

Through the App dashboard you will see live data about the temperature inside the SmartSleeper. You can set the alerts and notifications to let you know if your child is becoming too hot or too cold.

Through the App you can review historical data about previous sleep sessions and begin to get a better understanding about your child's preferred sleeping conditions.
The SmartPebble includes a sensor that allows you to get highly accurate information about your child sleeping position throughout an active sleeping session.

On the dashboard you will be able to see whether your child is sleeping on their back, left side, right side or their tummy.

If your child is at an age where you are worried about them rolling over you can set up alerts and notifications which will be sent to you if we detect that your child has rolled onto their tummy during an active sleep session. (NOTE: it is important that when you insert the SmartPebble into the SmartPocket you have the silver thermocouple facing inwards - this will mean that it is visible when you put it into the SmartPocket).

You can also receive notifications and alerts when you child is on their left side or right side which may help you to know more accurately where they are up to in terms of development and when they are most at risk of starting to role onto their tummy.

At the end of each sleep session you will receive a summary of the amount of time that your child spent on the back, left side, right side and tummy. This is also designed to help you keep track of your child's comfort and development.
The SmartPebble includes a highly sensitive sensor that allows us to provide you with information about your child's activity levels during active sleep sessions.

On the dashboard screen you will be able to see movement levels over the previous ten minutes. Movement is represented by a series of lines, with higher lines indicating higher levels of activity being detected.

You can also review movement data for a whole sleep session and make comparisons between sleep sessions through the historical sleep session data that is stored under your child's profile.
Through the SmartSnugg App you can receive a variety of alerts and notifications so that you can relax more easily. These alerts and notifications come with default settings that are based on user data that we have developed over thousands of hours of user testing. Once you are used to the system it is likely that you will adjust some or all of these settings to better suit you and an your child's preferences.

Alerts are audible warnings that one of the pre-conditions that you have set has been triggered (e.g. it you set the high temperature threshold at 33 degrees you will receive an alert when the temperature exceeds that for the prescribed period of time). You can also set your profile up to include your phone number which will mean that if an alert has not been responded to you will receive an automated call from SmartSnugg.

Notifications are push-notifications to your phone.

Through the SmartSnugg App you can set up alerts and notifications for high and low temperature, sleeping position, unexpected temperature increase in the SmartSleeper (indicating a sudden increase in your child's body temperature not related to the room temperature), SmartPebble or SmatBridge being offline for a period of time (usually due to unstable internet).
Whoever sets up the account has the ability to invite others to download the App and join their account. You can also set the status of each person to be either a Primary Account Holder or and Ordinary Account Holder. Only the Primary Account Holders are able to view all active sleep sessions and receive alerts and notifications for sessions that might be being managed by another care giver. For example if you a primary account holder and a grandparent is looking after your child while you are out, you could still view the active sleep session and receive any alerts and notifications, because you would be a primary account holder.
You can adjust or turn off the nightlight on the SmartBridge from the SmartApp dashboard.